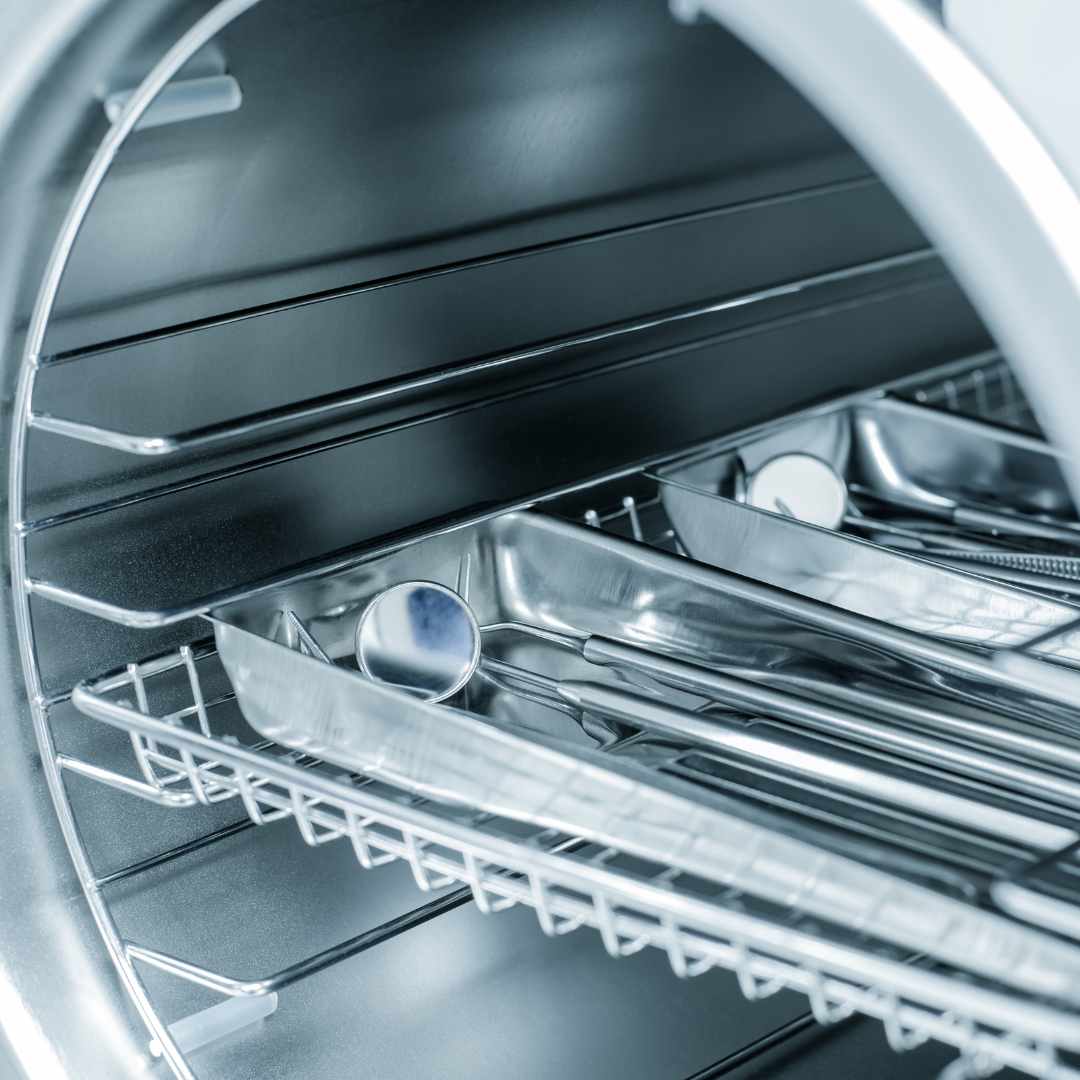 At Smiles Dental Aurora, we go the extra mile to provide a safe and sanitary environment, ensuring the highest level of protection for you and for our team. At our modern sterilization center, we employ strict barrier techniques and use sterile water to maintain a hygienic setting. Every instrument, tray, and surface is thoroughly sterilized to guarantee your safety throughout your visit.
Our Aurora Sterilization center is in the middle of the office. We work hard to make sure that every instrument, tray and surface is sterilized for your protection and safety. During your time in our Aurora studio, we prioritize your eye protection by providing safety glasses. These glasses not only shield your eyes but also help us achieve clear visibility while examining your mouth.
To ensure the cleanliness of our water supply, we use sterile, distilled water instead of city water during procedures. Our water lines undergo daily cleaning and treatment, maintaining optimal hygiene standards. Moreover, we take the necessary steps to sterilize all surfaces in each operation, going beyond mere sanitization, to ensure your safety before you enter the room. Our Aurora dental staff strictly adheres to full barrier protection techniques for added safety measures.
Before any treatment, we take the time to discuss any medical conditions you may have. This allows us to tailor our approach and ensure your utmost safety throughout the entire process.
You're in good hands at Smiles Dental.